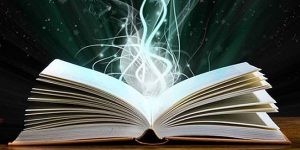 AAUW 2017 WRITERS' FORUM – creative nonfiction February 25, 1PM to 3PM, Anacortes Library
Each year local or regional authors are invited to share their writing process, read from their works and interact with the audience.  The forum has enjoyed many authors who write on a variety of topics and encompass many genres.  The forum is open to the public and is co-sponsored by the Anacortes Public Library and the Watermark Book Company.  It is held in the Anacortes Public Library meeting room and Watermark sells copies of the authors' works, which the authors have autographed.
Recent forums have featured authors from Hedgebrook, a women's writing retreat on Whidbey Island, a self-publishing forum – from photo books by a local photographer, self-help books and one of our member's manuscripts on Indonesia -to local adventure author William Dietrich and last years' children's/youth authors (see photo).